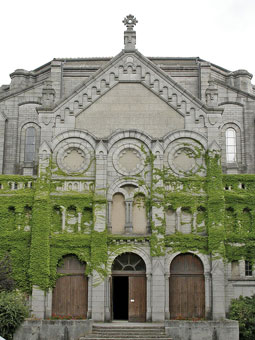 The Monastery church at Prouilhe
Warm greetings to regular readers of this blog from Prouilhe in the south of France. I am accompanying the novice master and the novices of our province on a trip through France and Spain to the various sites of interest associated with beginnings of the Dominican Order. We began the pilgrimage in Toulouse, arrived in Prouilhe and Fanjeaux today and we will proceed to Calaruega in the next few days. It has been a long time since I was last in these parts, but am enjoying the days of prayer and pilgrimage very much.
Pictures and updates will follow in the coming days.